bogu na istinu
Umro William Peter Blatty, tvorac filma 'The Exorcist'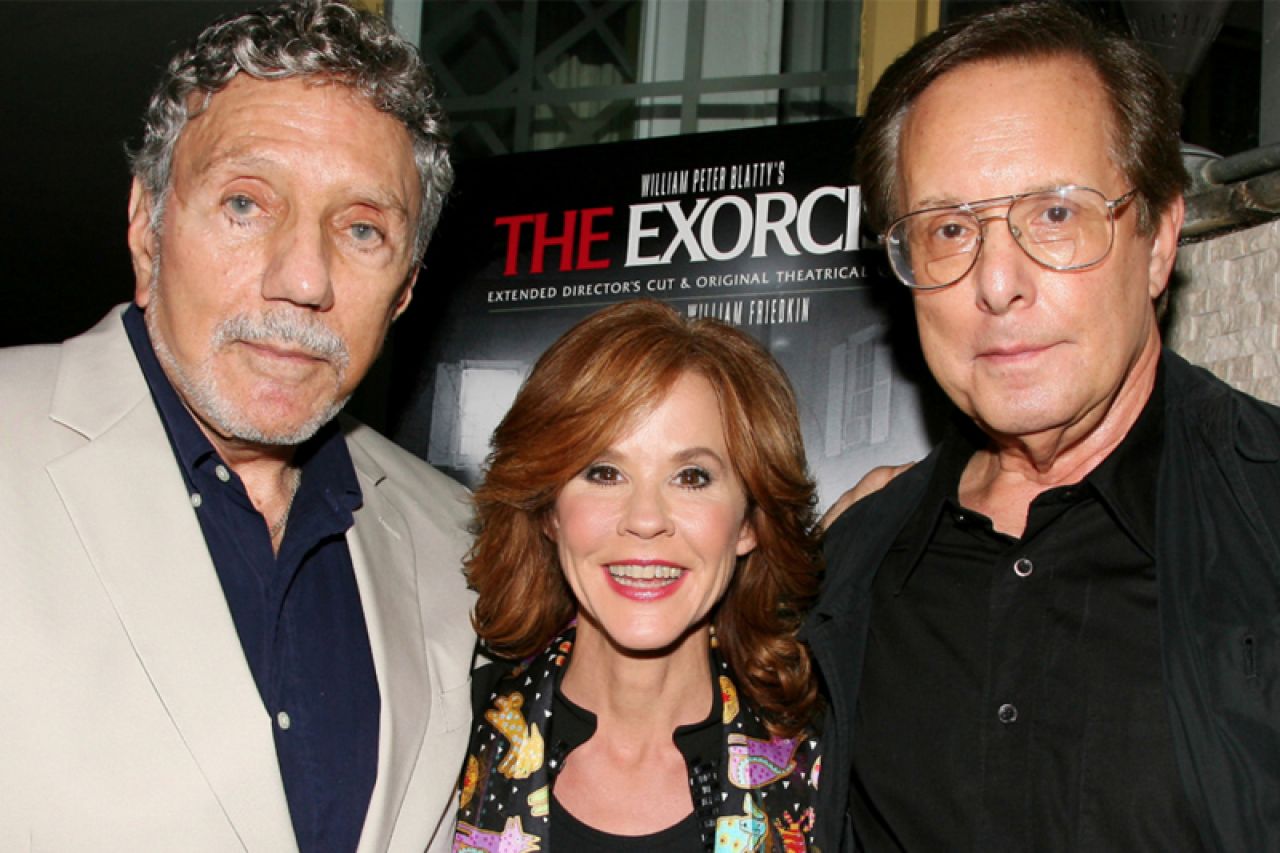 Tekst članka se nastavlja ispod banera
William Peter Blatty, pisac i dobitnik Oscara za scenarij, najpoznatiji po horor filmu 'The Exorcist', ali poznat i po filmovima 'The Ninth Configuration' i 'The Exorcist III', umro je u 89 godini života od leukemije.
Redatelj filma 'Exorcist', William Friedkin, objavio je ovu vijest na Twitter-u, napisavši: 'William Peter Blatty, dragi prijatelj i brat koji je stvorio film 'The Exorcist', preminuo je jučer', prenosi Filmonizirani.net.
Blatty-jev roman iz 1970. 'The Exorcist' ostao je 57 tjedana na listi bestsellera New York Times-a, a 1973. godine nastala je i filmska adaptacija po režiserskom palicom William Friedkina.
Taj film nije ostvario samo ogroman uspjeh u kinima, nego je i bio nominiran za Oscara za najbolji film, postavši prvi horor film koji je ikada nominiran za Oscara. Film je i osvojio Oscara za najbolju adaptaciju scenarija.
Film je osvojio nekoliko nagrada za najstrašniji horor film svih vremena, a Kongresna knjižnica u Americi čuva ga kao dio Nacionalnog blaga od 2010. godine.
U vrijeme kada je pisao scenarij za film 'Exorcist', Blatty je već bio iskusan scenarist. Radio je sa Blake Edwardsom na nekoliko filmova: 'Pink Panther', 'A Shot in the Dark', 'What Did You Do in the War, Daddy?', 'Gunn', Peter Gunn, 'Darling Lili'.
Ostali njegovi filmovi prije 'The Exorcist-a' bili su: 'John Goldfarb, Please Come Home!', 'Promise Her Anything' i 'The Great Bank Robbery'.
Blatty nije bio uključen u nastavak filma 'The Exorcist' iz 1977. godine, i kritika je naprosto otpuhala ovaj film.
U kasnim 1970-im radio je na adaptaciji svog romana iz 1966. godine "Twinkle, Twinkle, 'Killer' Kane", a film je nazvan 'The Ninth Configuration'.
Blattyjev roman 'Legion', nastavak romana 'The Exorcist', objavljen je 1983. godine, a adaptiran je u film 'The Exorcist III', koji je on ujedno i režirao i producirao. 'Exorcist III' je imao odlične kritike, a kritičar Vincent Canby je u New York Timesu napisao: 'Ovo bi moglo zvučati kao hereza, ali 'The Exorcist III' je bolji i zabavniji od svog filma prethodnika'. Film je također ostvario odličan uspjeh u kinima.
Blatty nije bio uključen ni u filmove 'Exorcist: The Beginning' iz 2004. godine, i film 'Dominion: Prequel to the Exorcist' iz 2005. godine. Blatty je opisao 'The Beginning' kao 'izuzetno ponižavajuće profesionalno iskustvo', dok je za 'Dominion' rekao da je 'fin, elegantan poslić'.
Blatty je rođen u New York Cityju od roditelja koji su emigrirali iz Libanona. Diplomirao je u Georgetownu.
Blattyjeva autobiografska knjiga "I'll Tell Them I Remember You" objavljena je 1973. godine, a njegovi memoari "If There Were Demons Then Perhaps There Were Angels: William Peter Blatty's Own Story of the Exorcist" objavljeni su 1978. godine.
Upozorenje! Ovaj video zapis ne trebaju otvarati mlađe i osjetljive osobe!